The Ushuaia then started sailing down the western side of the peninsula and the following day (6th Jan) we went ashore at Hydruga Rocks where we saw Chinstrap penguins nesting. There was lots of snow as we moved southwards down the peninsula and this is not good news for the nesting birds, since most of them want rocky surfaces to nest on. Frequent falls of snow during the summer mean that the penguins have trouble finding nesting sites and pebbles to build their nests and Monica thinks that many have already had failed attempts at nesting this season. Many are still sitting on eggs, possibly their second attempts this year and the chicks we see are very small.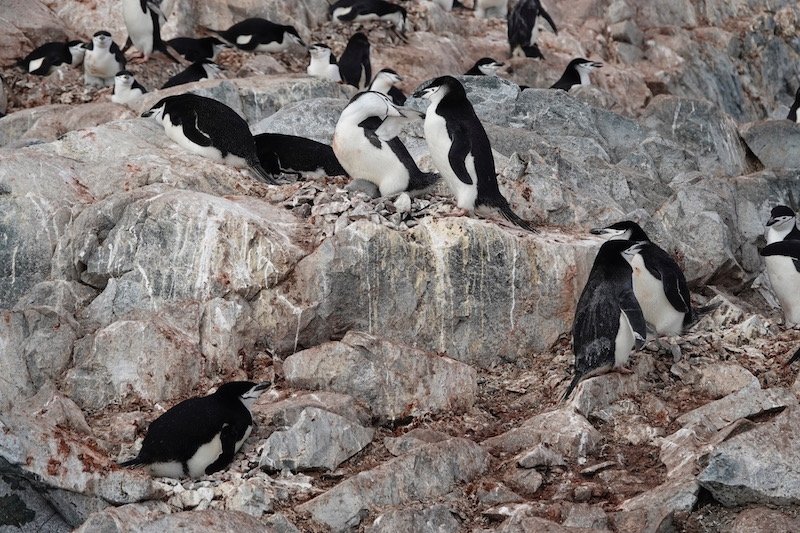 There are also weddell and crabeater seals on the island as well as giant petrels, Antarctic sheathbills and cormorants. The kelp gulls have assembled a midden of limpit shells on the crest of the island near their nest sites.
The soft snow also makes for interesting travelling for us. Many of the participants are new to walking in snow and it proves especially challenging when we attempt to assemble everyone into a heart shape for some Homeward Bound publicity shots. Penguins even come up to see what we are are doing.
That night we moor in the peaceful and stunningly beautiful Wilhelmina Bay and enjoy the frolicking of lots of humpback whales.