Saturday (5thJan) we are back on King George Island, at the Argentinian Carlini Base. Carlini is the only station in Potter Cove and is named after a scientist Alejandro Ricardo Carlini. The station sits beneath the impressive Tres Hermanos mountain and the nearby glaciers are retreating rapidly exposing new rocky areas.
The weather is overcast, cloudy with wet snow. Young elephant seals haul out amongst the chunks of glacial ice that are washed up along the beach.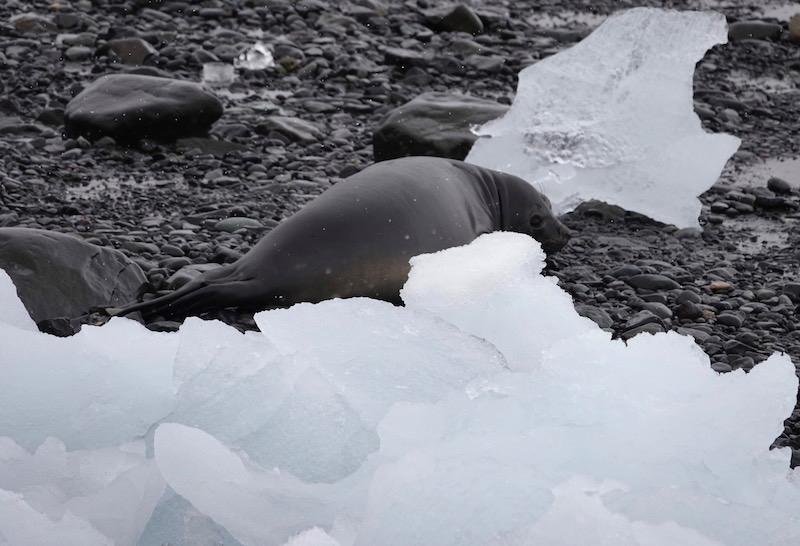 We tour the Science labs, the Dive sheds and also are given refreshments in the station mess. There is a compression chamber in the Dive facility and a technician to operate it in case the divers run into problems.
The scientists on station came from many countries and tell us about the current science research programs that are running on and around the station including a lot of marine biology and hydrology. It is great to see another base in action and to hear first-hand from the scientists about their research. It is also wonderful that so many people on station are prepared to give up their Saturday to entertain visitors.
The projects include remediation projects aimed at understanding how plants and microbes can clean up contaminated soil around Antarctic stations. Many sites in Antarctica are contaminated with oil and other chemicals as a result of historic waste practices and some of my students have investigated how tolerant Antarctic mosses and alga are to oil and if Macquarie Island plants can help promote soil clean ups.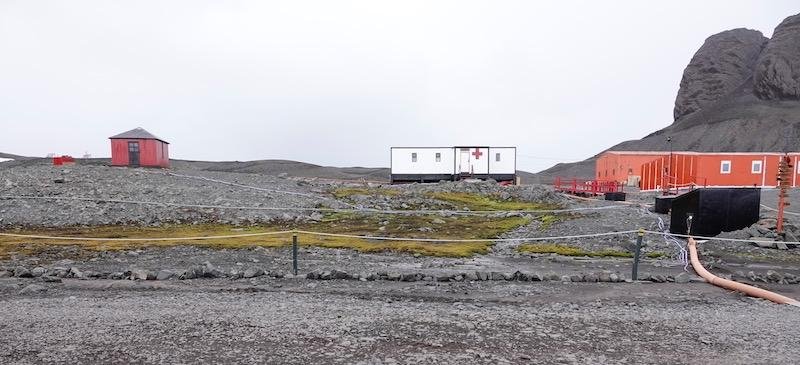 I was particularly excited to see so much moss and lichen around Carlini, as well as the two vascular plants that grow on the peninsula region of Antarctica, the grass Deschampsia antarctica and the pearlwort, Colobanthus quitensis. The lichens and mosses have even started to colonise the whale bones that remain from historic whaling in the region.