On our Homeward Bound voyage Christiana Figueres talked about being stubbornly optimistic that the world's people would take action on climate change in time. She also said that rather than engendering despair, the recent IPCC 1.5 ˚C report had given her hope that, if we take action now, it will not be too late. This was a very powerful message for all of us on board.
I was reminded of her wise and timely words on Friday. As a scientist who works in this area, I must admit to being tired of being told that, we as scientists, are not doing enough to make people understand the seriousness of the situation. It's heartening therefore to see that so many school children from around the world get that climate change is happening and we need to do something about it - at all levels (individuals, communities, towns, cities and nation states).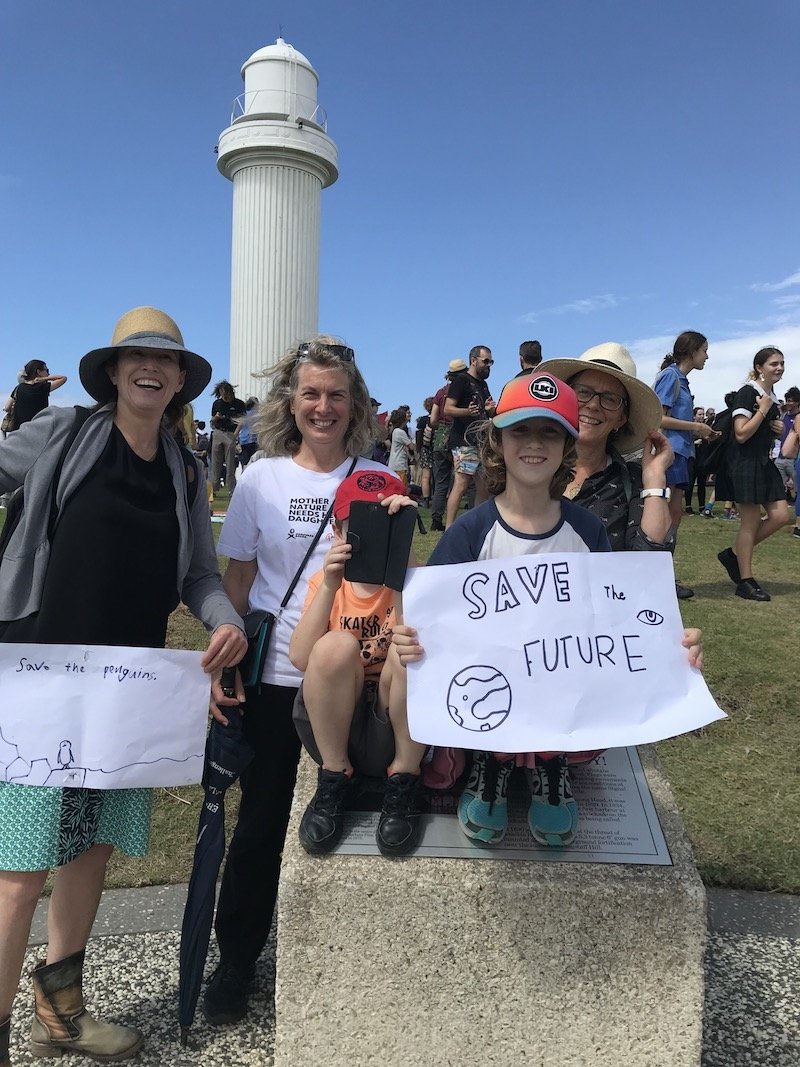 Many of their signs on the climate march show that young people don't understand why adults generally, and politicians in particular, seem to have such a hard time understanding the seriousness of the threat. But the student strikes for climate really do give me hope. It's heartening to see that one person's actions can trigger so much, from Greta Thunberg's solo action in August 2018 to more than 200o protests over 125 counties in March 2019. Our lab was well represented with Dr Johanna Turnbull, Alison Haynes and Rafaela joining in the Wollongong March. Johanna's kids were very excited to be on their first 'strike' and the march was well attended by primary and secondary children and their family and friends. So, here's to global optimism, young people and fearless women!