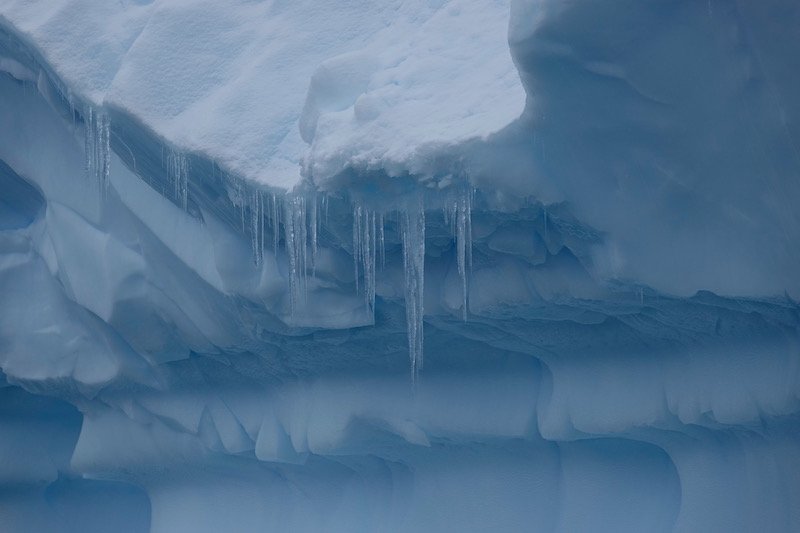 We were supposed to go ashore at Neko Harbour but it was ice bound. The wind has blown the sea ice close to shore and so we can't get ashore in the zodiacs. It's too dangerous to risk puncturing them.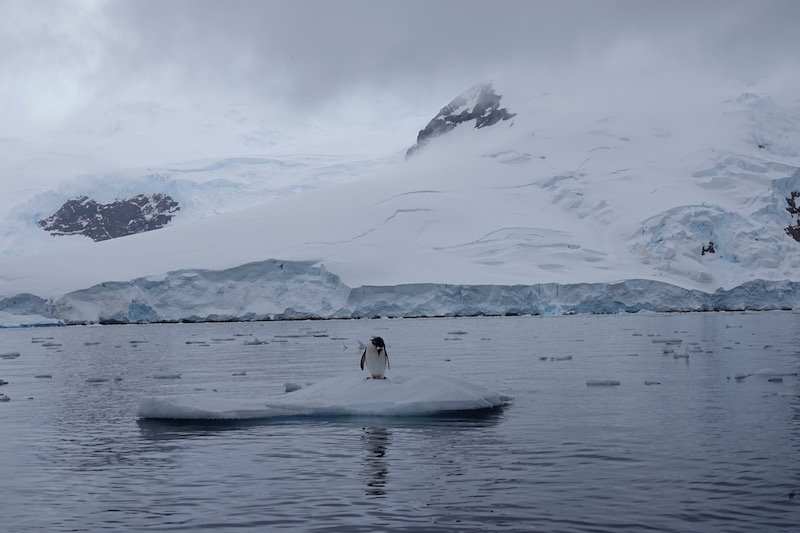 So, we have a glorious glacier cruise and see more spectacular ice formations both cascading off the continent and in the icebergs and sea ice.
We collect clear, black ice for the bar and see glacial deposits where rocks and silt are layered into the icebergs.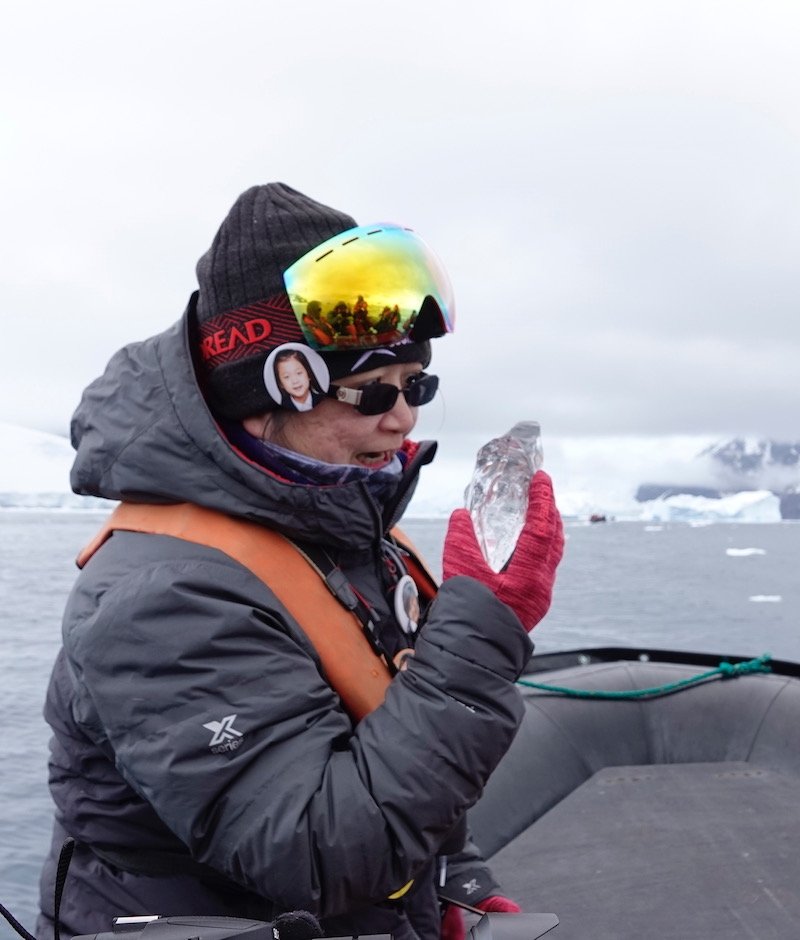 We also find some moss on a Point near Neko Harbour. I am hoping it's a new description and we can go back to study it! Although it's on a pretty sheer rock face so it would be tough to collect. I think we would need a drone to collect samples for us.
We were on an iceberg cruise on the zodiac and our guide was Juan, a fellow plant enthusiast so when I spotted green through my binoculars and asked if it was moss or algae, he was happy to get closer to check it out. It was on a huge volcanic plug with full length dykes running down the steep cliffs.
On one side was a stream of moss cascading down terraced steps in the rock face. Very exciting. Just above the moss we spotted 2 Antarctic tern chicks which were probably helping to fertilise the moss stream.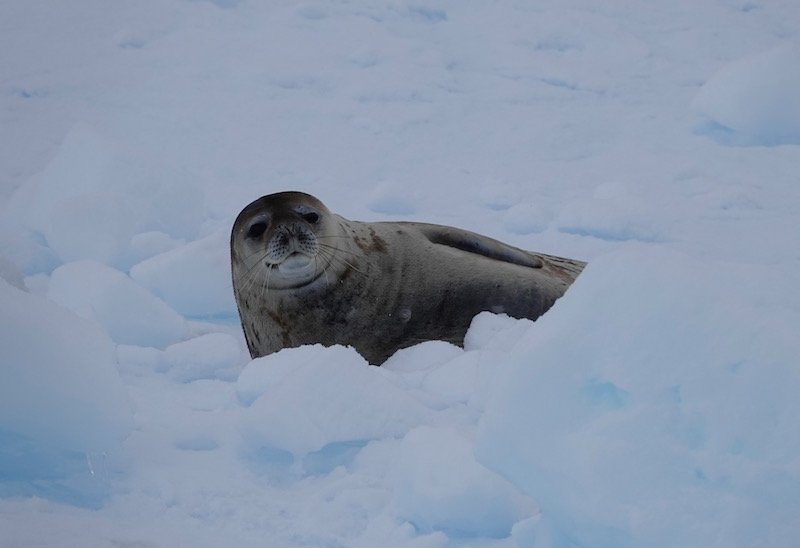 Then of course we were miles from the ship and the weather closed in so it was foggy on the way back and for the first time we had to navigate back to the ship on GPS. It was cold and felt properly Antarctic in the zodiac and we had to keep an eye out for bergy bits of sea ice. Very exciting for us all because it felt a bit intrepid, but I didn't want to get a reputation for being the last one back on the zodiacs and holding up the ship. Don't want to set a bad example!